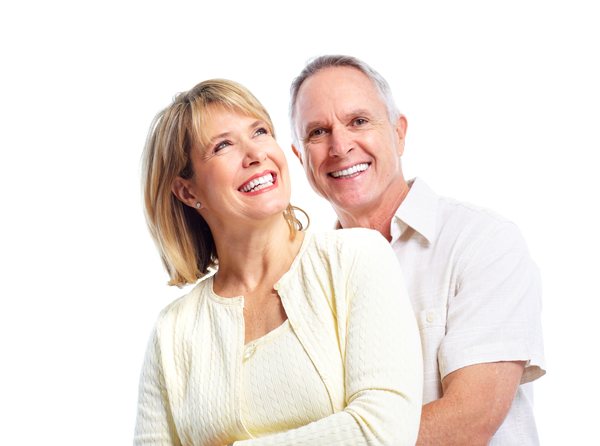 In the majority of cases after a hospital admission, before coming home the patient is transferred to a rehab center or nursing home.
This step helps ensure they receive an increased amount of care while they are recovering than they simply could at home.
Once they have demonstrated or recovered enough and have a proper home environment available – they can be released – often between 2 weeks to a month.
These transfers normally involve a certain amount of pre-planning – often called transition planning. Successful transition planning ensures continuity of care, clarifies the current state of the patient's health and capabilities, reviews their medications and if going to a nursing home or rehab center helps you select the facility to which your loved one is to be released.
In a perfect world, you will have plenty of time and information to make a solid choice. In real life, you may have very little time and given a diminutive amount of information and simply shown a list of currently available facilities and asked to choose one.
In this case you could hire a private geriatric care manager mentioned in chapter 1 of my book, to help with the selection, or ask the social worker (from the hospital) who may have valuable input, or you could conduct some basic research and verify a facilities suitability with online sources of information that rate nursing homes, for example.
Keep in mind while looking at care options that convenience is an issue as you need to be able to easily get to the facility although the quality of care is substantial and you may end up sacrificing some convenience for the sake of better care conditions.
Once it's time for them to finally come home – if you still need some additional healthcare assistance most people find a good home care agency or private care healthcare worker to provide this assistance – around the clock if need be.
To find a good agency or private duty healthcare worker try to get positive recommendations from the doctor or nurse, social workers, friendly acquaintances, and other people know about your situation.
To obtain an appropriate private care home health care aide for personal care or a private care nurse for more help medically, you can also try placing a "help wanted" add through Craigslist.com or any similar online internet job site for connecting job seekers and job employers.
Beneficial points to consider for hiring someone independently may be there could be a more personal relationship, and the overall cost is likely to be lower.
Personally, I know of many fine highly skilled nurses and aides that already have excellent fulltime employment but are always interested in picking up a few extra hours during the week.
And of course today with organizations constantly fine-tuning their employment balance, there's always bound to be some excellent currently unemployed healthcare workers looking to try and bridge the gap in-between finding a new position at a local clinic, hospital or care center etc.
For some help and advice on how to hire someone for private care, see chapter 1 in my book.
Option two would be hiring the services of a Home health care agency directly.
Some good points for hiring a Home care agency to provide the home health care aide or professional nurse for you, is they would take care of all the required paperwork for taxes and salary occasionally a substantial task, substitutes would be available if the employee becomes sick or needs some vacation time, and you may have access to a broader range of skills. 
They will also have a direct connection (24/7) to a supervisor that is a health care professional normally a registered nurse (RN) and for which the employee has been expressly trained to observe and report all potential emergencies too, as part of their employment training curriculum.
Personally, I have worked with several agencies as a home caregiver and many families have seemed quite happy with that arrangement.
Once you have a list of possible  (Home care agency's), to narrow down,  you will need to ask some specific questions to see if they might be able to provide the level of assistance you feel is important.
First, find out if the agency is Medicare certified, and while the majority are not certified, some are and this indicates an extra level of government oversight that may provide another layer of security for your loved one.
Most states require a license and perform annual reviews so inquire through your official states health department if they have a current review of the health care agency you could mull over.
Ask the agency what sort of screening criteria their new hire staff must pass through. Inquire if their caregivers are licensed and insured and how do they train them along with whether they provide any continuing education. What sort of quality improvement program do they have in place?
Obtain information that details their services, fees and reveals costs associated with Home care service. What provisions are in place for specific health insurance plans? What types of financial assistance might be provided and is there a payment plan available?
Once service starts will you receive a written care plan? This will detail the medical equipment and specific care needs the recipient requires. Can therapists, nutritionists, counselors or other specialists be referred to you as needed?
Will you need to identify a primary family caregiver? If so what's expected of that person? Obtain a copy of your rights, responsibilities and the patient's bill of rights. How are problems attended to? Who would you contact with requests, questions or complaints?
Here are some things to ask yourself personally
before considering Homecare.
What unanticipated resources or skills will you need to provide for adequate care? Do you have an understanding of the treatments received and why they were admitted? Are you physically and mentally capable of providing care 24 hours a day?
Are they going to require very intensive treatment, such as chemotherapy or dialysis? Is there going to be an enormous negative effect on others living in the home?
Are pets going to hamper the effort? Experts acknowledge pets are often regarded as family members so pet related routines sometimes require fine-tuning to avert potential accidents.
Will you need to perform many special tasks such as blood pressure monitoring, checking blood glucose levels?
Is the home adequately prepared for example will you need special equipment such as oxygen supplies, ramps, rails, grab bars in the bathroom along with appropriate toileting facilities or specialized equipment?
Following the arrival day.
Don't overwhelm him or her with dozens of visitors all at once, instead possibly alternate visits and ask first if they want to see anyone, since arrival day they may be very tired.
Once they have arrived home try to establish a daily routine.
Hint – Straight from the hospital or a care center their biological clock could be completely backwards, because those facilities are operated around the clock 24 hours a day 365 days a year and often are dealing with numerous critical cases at once and never completely quiet down unless you draw a quiet roommate.
Even if you are that fortunate the doctors, nurses and their busy assistants will be coming through routinely performing safety checks, turning on lights, opening doors, performing their particular duties etc, and then there is the normal environmental noise always in the background (I think somewhat akin to an airport terminal) of doors and drawers thumping, various alarms sounding, staff members communicating, visitors having conversations nearby, other patients unable to sleep getting up and watching Tv or using the bathroom or simply strolling by, lab services working in the background and on and on so that some people just never achieve much meaningful rest while recovering in a hospital or basic health care facility.
So allow plenty of rest at home and permit them to take things slowly and adjust their schedule moderately.
Also if they are mobile, encourage some gentle exercising, even if it's just indoors strolling around since this may promote improved morale and sleeping habits and I often encourage it for people who can't fall asleep without great difficulty.
Next – once things start settling down – check your area for the disabled or elderly day care centers you may have inquired about before leaving the hospital. These are designed to help support compromised individuals with their specialized treatments and have the exclusive equipment and qualified staffing required to help folks with mobility challenges and those recovering from an accident or critical operation.
This blog post came predominantly from Book 3 in my homecare caregiving series.