Guest article by June Duncan 💚 http://riseupforcaregivers.org/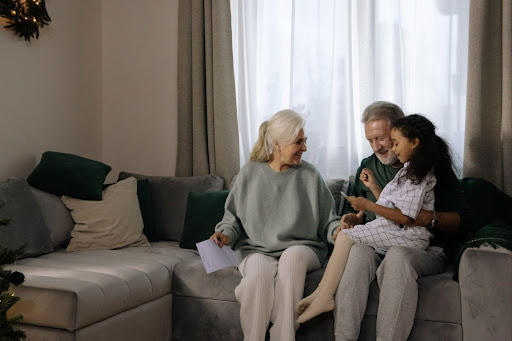 Photo via Pexels
Moving is a major task, and for seniors, it can be overwhelming to manage packing, planning, getting rid of unwanted items, and carrying out the physical move on their own. That's why it can be extremely beneficial to hire a move manager and to find services that specialize in helping older adults make the transition from beginning to end. It's also important to do some research so that you're prepared for the sale of your current home and everything that goes into it.
The Fundamentals of Homecare presents some tips below to provide you with a helping hand during this time.
Prepare for the selling process
Selling a home comes with a lot to think about and plan for, so it pays to have a solid understanding of the process so you'll know what to expect. Do some research on the housing market and current trends, including what buyers are looking for and how much you can expect to sell your home for. Check out homes for sale in your neighborhood. Consider having an inspection done to get a head start on what kind of repairs or updates you'll need to make before putting the house on the market, keeping in mind that some updates will offer a bigger return on your investment than others.
While selling your home, you may find it easier to move into a rental property temporarily; that way, your home will always be ready for a showing. If you can fit this into your current budget, look into Seattle rental homes and apartments near your home. That way, you can keep an eye on your property during the selling process.
Hire a move manager
Once you've done some research for your own home, it might be helpful to hire a move manager who can get the ball rolling with the process of packing, organizing, and planning, especially if your move will be a downsize to a smaller home, apartment, or senior living facility. These individuals can provide assistance with various aspects of a move, as well as provide emotional support when it's time to go through your belongings for a downsize. If you currently live in a large home with a lot of belongings, it will take some time to go through everything, which is where a move manager will really be invaluable.
Get help with all the little details
Moving comes with a hundred little details that can be exhausting to handle alone. A move manager can also assist with these, ensuring that nothing gets overlooked. They might create a customized floor plan in a smaller home that allows for as many of your belongings as possible. If you have a lot of items you can get rid of, they can arrange for donation pickups, estate sales, auctions, yard sales, or selling on apps. Having an assistant to oversee these details will take a lot of pressure off your shoulders so you can focus on getting through the move without stress or anxiety.
Make moving day safe and efficient
While the right move manager and moving company will be essential in creating a good experience, there are also some things you can do to make the process a smooth one. Plan ahead for moving day by making sure your pets will be taken care of and comfortable; if you don't have a sitter, keep them contained in one space with access to water and fresh air and check on them throughout the day. Remember to take breaks often to hydrate and have a snack or rest, even if you're not doing a lot of heavy lifting, as the process of moving can be draining. Ask friends or family members to be at your new place to help unpack or clean, as the more hands you have, the faster the job will go.
Moving is not only a physical process, it's a pretty emotional one too. Take care of your mental health during this time by reducing stress when possible and asking for help. Rely on a move manager to help make the job an easy one so you can focus on this new stage of your life.