Guest article by Sharon Wagner . . . Find her at https://seniorfriendly.info/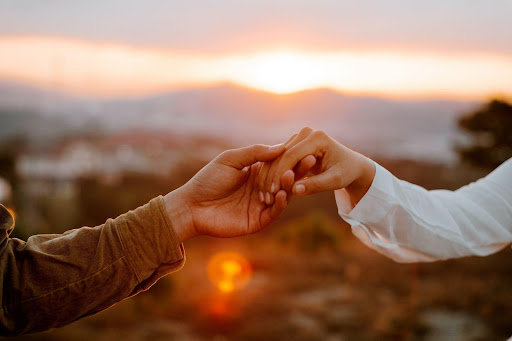 Image via Pexels
As a caregiver, you know what it's like to be stressed, exhausted, and overwhelmed even though you want to give your senior loved one the very best care. To do that, though, you also have to take care of yourself, so you don't burn out, and this means balancing caregiving, work, and your personal life. Fundamentals of Homecare invites you to read on for a few tips and tricks to help you find that equilibrium.
Establish a Support Network
One of the first steps to take in caring for yourself as a caregiver is to establish a support network. Recruit some family members and friends to back you up in your caregiving routine. You're likely to feel better if you can spread the responsibility around even a little bit.
Also, consider joining a caregiver support group either in person or online. Attending one of these groups helps you realize you're not the only one with challenges, and you may even get some good ideas about how to meet those challenges more effectively. Plus, you're interacting with people who truly understand what you're going through and how difficult it is to find and keep your balance.
Start a Self-Care Routine
A self-care routine is critical for caregivers. You must take some time for yourself, and you must make an effort to eat right, exercise, get enough sleep, and enjoy your favorite hobbies. Schedule exercise sessions several times a week. Be conscious about what you eat, and avoid fast food even if it's convenient. At least once a week, call or check on your loved one, and then settle down to read a good book, watch a movie, or work on a craft project.
Get Help
Don't be afraid to get help when you need it. Hire a house-cleaning service to clean your loved one's home (or your own), and engage a landscaper to take care of yard work. This frees up time for you to handle other tasks.
Also, consider getting your loved one an emergency alert system. If they fall or experience serious illness, the system alerts both you and the authorities to get immediate help. It can give you peace of mind when you can't be with your loved one all the time.
Be Flexible About Work
It can be difficult to balance work and caregiving. Ask your employer if they can provide any flexibility for you with regard to scheduling. If that's impossible, think about making a career change. Perhaps you're interested in starting your own business or freelancing online as a writer, tutor, virtual assistant, or transcriber.
Don't Neglect Your Dreams
Finally, don't neglect your own dreams even though you're caring for your loved one. If you want to advance your career, consider furthering your education by earning a master's degree online. Online programs give you the flexibility you need to study on your own schedule while still working and doing your duty as a caregiver. Just be sure to choose an accredited program with competitive tuition.
Balance Your Life
You can strike a balance between caregiving, work, and your personal life if you get support, hire help, set up a self-care routine, and follow your dreams. For more ideas, visit the Fundamentals of Homecare website.
👩‍🦰